Ohtama also has an extensive track record in the installation of lithography equipment and electron microscopes.
Lithography equipment
Extensive track record
Ohtama has extensive experience in the construction of new shield chambers for lithography equipment and also the remodeling, improvement and relocation of existing chambers.

To date, we have worked on over 200 such projects. For example, in some cases we have contributed to doubling productivity by making improvements to the magnetic shield chambers manufactured by our competitors. As a result, based on this experience, we are able to deliver optimal solutions tailor-made to suit your requirements and work environment.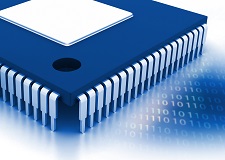 Total solutions that go beyond shield chambers
We provide a range of solutions other than the simple installation of lithography equipment.

Lithography equipment demands a variety of operating conditions, including precision temperature control and levels of sound pressure and air purity etc. Ohtama provides total solutions that take into account all of these requirements.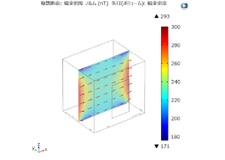 Ohtama offers optimal performance-based design.
Ohtama not only provides shield chambers for use by end clients, but also provides magnetic shield chambers to lithography equipment manufacturers for use in pre-shipment assembly and evaluation.

Harnessing our strength in providing magnetic shield components to a range of equipment manufacturers, we work together with engineers from such manufacturers to offer performance-based design that also takes into consideration ease of maintenance.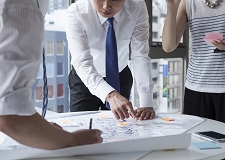 Electron microscope installation
We can help resolve the following problems
Are you experiencing any of the following conditions when using your electron microscope?

・Image from the electron microscope is distorted
・Microscope operates normally during the evening but images are distorted during the day
・Microscope operates normally at times but at others the images are distorted

These conditions could be the result of adverse magnetic fields. It is possible that with the right solution you could perform TEM and SEM operations without the above issues any time of the day or night!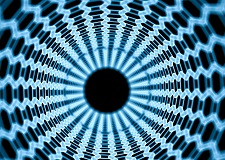 How to improve magnetic field environments in the workplace
Ohtama offers a range of solutions to improve magnetic field environments, including magnetically shielded room, magnetic shield cases and magnetic cancellers. We provide a range of solutions to suit your budget and objective.
Magnetically shielded room

Total environmental support for the installation of TEM and SEM applications

Magnetic shield cases (MSC-TEM)

Low-cost, maintenance free magnetic field solutions tailor-made to suit specific size requirements.

Magnetic field cancellers

Low-cost magnetic field solutions designed for easy maintenance and TEM/SEM operation.