Magnetic shielding components
Working with Permalloy materials is generally considered difficult, however, with technologies accumulated over many years and the latest equipment, Ohtama offers a range of advanced and high-quality products.
We aim for further quality improvement through design and manufacture based on an extensive knowledge of the materials we work with.
Features of the magnetic shielding material, Permalloy
1

High permeability

Permalloy (PC) (nickel content 78-80%)

Permalloy 78% (Fe-Ni alloy) has extremely high magnetic permeability and is often used to protect electron beams widely used in electronic optical instruments from magnetic fields.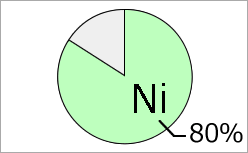 Permalloy (PB) (nickel content 45%)
Permalloy 45% (Fe-Ni alloy) has a high saturation and is used primarily in products with a relatively strong magnetic field such as cores etc.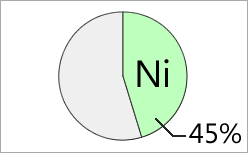 2

Superior workability

Permalloy is a material with high magnetic permeability that is also workable, allowing for a range of fabrication processes, including bending, cutting and drawing. Ohtama boasts a fully integrated production system, including heat treatment processes designed to enhance the magnetic properties of a variety of materials enabling us to deliver products tailor-made to suite your requirements.
3

Extensive range of sheet metal materials

Ohtama offers a range of sheet metal types with thicknesses starting from 0.1 mm. Permalloy is a special material and we invite you to call us to see what we can do for you.
Range of magnetic shielding components
Pressed & drawn products
Just like other metal materials, Permalloy can be drawn and pressed into a variety of shapes.
Cut products
Much like other metal materials, Ohtama can also cut Permalloy materials. Permalloy has its own unique properties requiring a great deal of skill and experience.
Sheet metal products
Just like other metal materials, Permalloy sheets can also be welded, spot welded or cut using laser cutters or wire EDM. No order is too big or too small.