Ohtama's magnetic annealing technologies
The magnetic properties of Permalloy are dramatically improved by heat treatment.The principle purpose of annealing is to homogenize the structure of the material and to soften it to make it more workable for machining and deformation processes. However the purpose of annealing Permalloy is to enhance its magnetic properties and eliminate or reduce residual stress following processing (pressing, welding, bending and cutting etc.).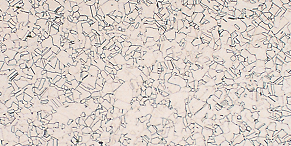 Crystal grains Cross section of the material before heat treatment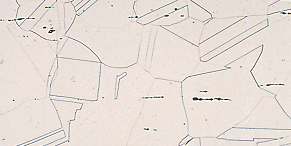 Crystal grains Cross section of the material after heat treatment
Magnetic annealing to match specific materials and material properties
Based on years of experience, Ohtama provides an extensive range of heat treatment options to match specific materials and volume, making it possible to fully enhance the unique characteristics of varying manufacturers and materials.
Vacuum furnace
Ohtama boasts one of Japan's largest dedicated magnetic annealing furnace (capacity: 1000 x 1000 x 1400 mm; 1 furnace).
A high vacuum is created within the furnace to which a small volume of hydrogen is supplied to achieve high-temperature heat treatment.

This furnace makes it possible to treat large products or a large volume of smaller products in one treatment.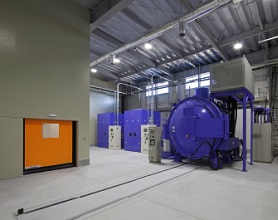 Hydrogen atmosphere furnace
Heat treatment in these furnaces is performed by suppling hydrogen to the furnace which has been heated to a high temperature.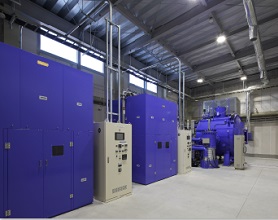 | Type/Model | Name | Number |
| --- | --- | --- |
| Bell Furnace | B Furnace | 2 |
| Horizontal Furnace | Q Furnace | 2 |
| Experimental Furnace | P Furnace, T Furnace | 2 |
Heat treatment furnaces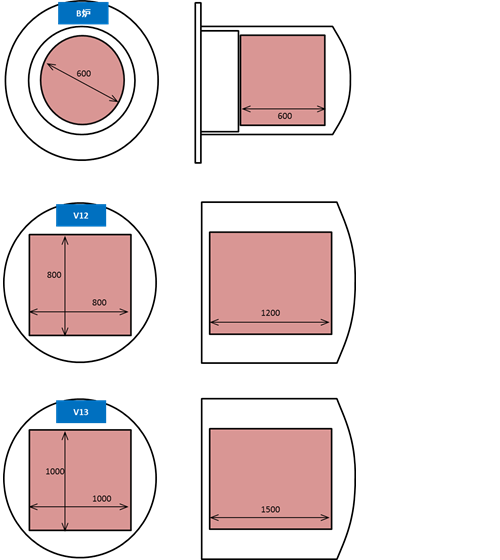 Experimental Furnace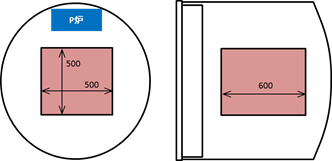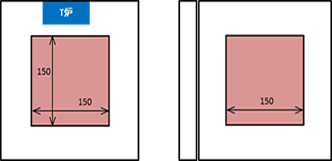 Performance
Vacuum furnace
Hydrogen atmosphere furnace
(pot furnace, horizontal furnace, bell furnace)
Hydrogen purity
Dew point -60°C
Dew point -60°C
Temperature
-1200°C
-1100°C
Holding time
2 hours -
2 hours -
Inert gas
Nitrogen, Argon
Nitrogen